Affordable & Effective Disinfecting to Reopen your Business
As a locally owned company, Carpet Tech understands how important it is to get back to work,so we are partnering with commercial clients to offer economical solutions to help you get back to business in the safest way possible.
Following regulatory guidelines, Carpet Tech will create and implement a routine cleaning maintenance plan that best suits your facility and budget needs. This plan may include weekly, monthly or quarterly professional disinfecting to ensure all surfaces and contents have been treated properly using EPA approved chemicals and processes to combat bacteria, molds and viruses, including coronavirus.
Commercial Disinfecting Services Include:
Disinfecting fog structure, contents and HVAC unit
Hot water extraction disinfection for

carpets,

rugs and upholstery
ATP Monitoring

to measure cleanliness before and after disinfection
CT Shield,

antimicrobial protectant to prevent growth of microbes
Independently owned and operated for over 25 years, Carpet Tech has long provided residents and businesses with IICRC certified cleaning, disinfecting and remediation services. For more information on disinfecting for COVID-19, or to get help developing a disinfecting protocol for your business, call Carpet Tech at (972) 540-5142.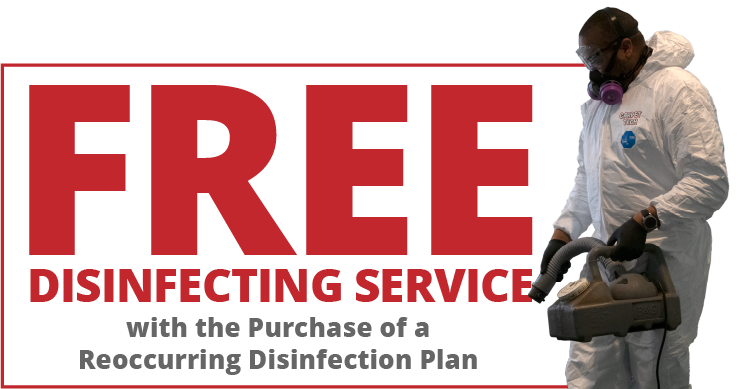 Open For Business
Hear from the business owners that trust Carpet Tech to get them ready to open for business.
30 Minute Hit-Lubbock