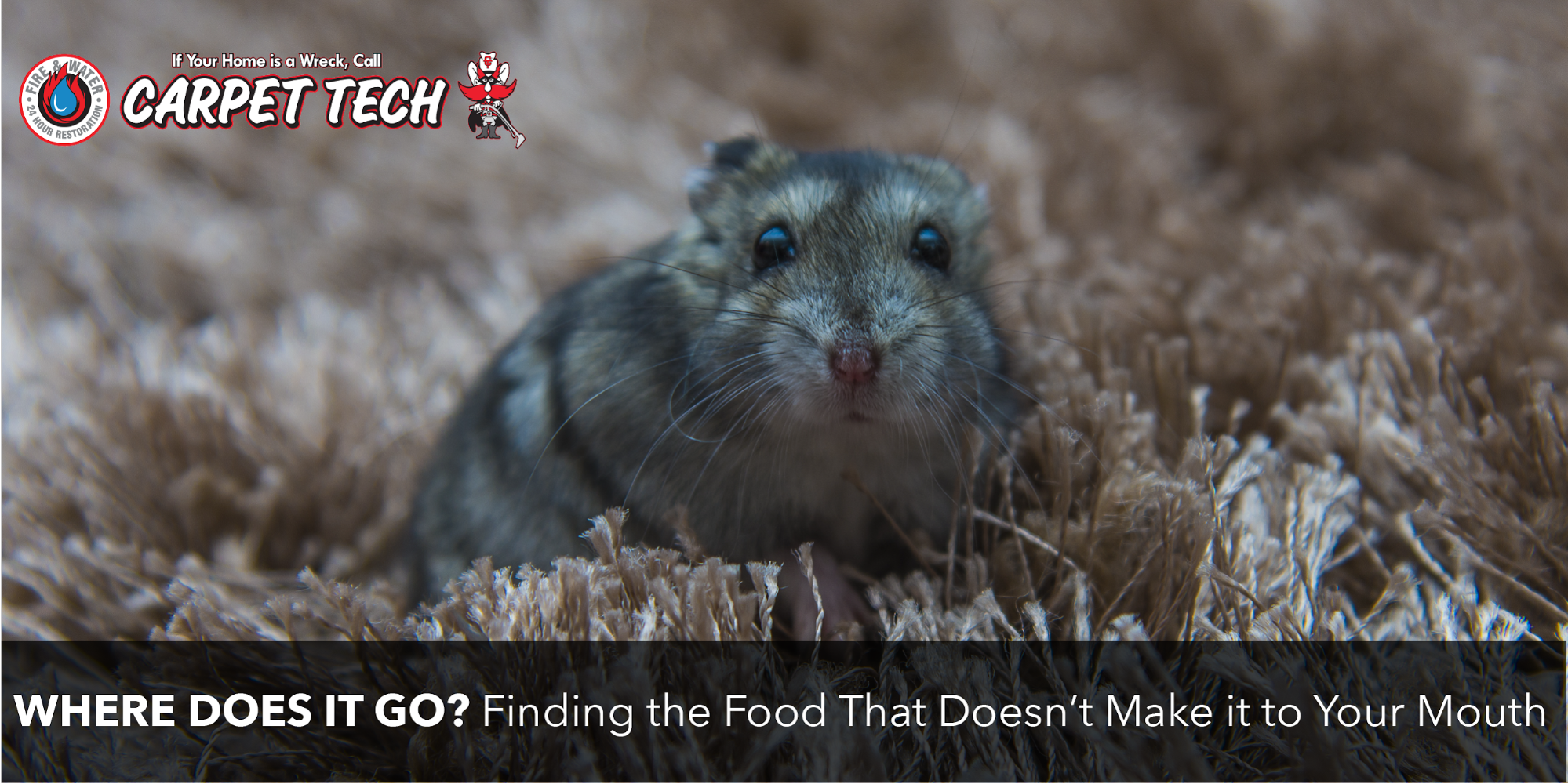 Between Thanksgiving, Halloween, and Christmas, the holiday season is a time of year during which your home experiences a higher volume of foot traffic with more food, more drink, and higher chances for spills and accidents.
As if the stains that result from spilled food and drink weren't enough of an issue, left behind and forgotten food can play host to a number of increasingly problematic situations. The worst of these, however, are pests and bacteria. If you don't eat it (or clean it up in a timely manner), bugs will! By ignoring the food that is lost on the journey from plate to mouth, you can count on attracting the presence of different creepy crawlers that can have a number of troubling effects on your carpet, your home, and your health.
Dust Mites
Between spilled food and inclement weather, the mess that can be created in your carpet during the fall creates the perfect habitat in which dust mites can thrive. These dust mites love to feed on anything from food to pet hair, dander, and skin flakes, just to name a few.
While residing in these ideal conditions, dust mites can trigger a number of serious respiratory problems including allergies, asthma, and rhinitis. Getting and staying ahead of these creepy crawlers with professional carpet care is the best way to ensure the lasting health of your home and your family throughout the holidays and beyond.
Bacteria
With bugs come bacteria and a lot of it! The average home carpet can contain as much as 200,000 bacteria per square inch. Of these 200,000 are a variety of illness-causing bacteria including norovirus (Norwalk Virus), e. coli, and salmonella, all of which have the potential to affect your and your family's health. Norovirus, for example, has been known to cause the stomach flu and other digestive problems.
Salmonella, on the other hand, can be tracked in on the bottoms of shoes, can easily become airborne as people walk across the contaminated carpet, and has been known to cause diarrhea, fever, and abdominal cramps. This type of bacteria can be dangerous for anyone that comes in contact with it but is especially dangerous to young children and elderly adults.
Between the cooler weather and many unforgettable memories that are made, the holiday season is a time of the year that everyone looks forward to. Don't let it be derailed by something that's as easy to fix as a dirty carpet. Protect the health of your family and your guests by hiring Carpet Tech's team of carpet cleaning professionals. We have the tools and the experience to send each and every one of your unwanted pests packing.
We want to help you prepare for AND recover from your busy holiday season. Request your FREE carpet cleaning estimate today!