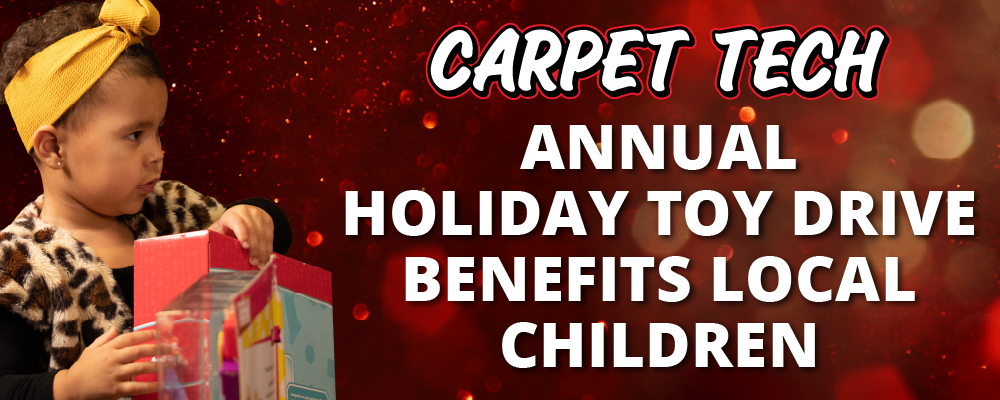 Dollies and train sets, books, blocks, and basketballs-- Carpet Tech will take them all as they prepare for the 12th Annual Carpet Tech Holiday Toy Drive. For over a decade, Carpet Tech has hosted its Annual Holiday Toy Drive benefitting Buckner children in the Lubbock area. Starting Mid- November through Mid-December, Carpet Tech is accepting donations of new, unwrapped toys in all locations: Lubbock, Amarillo, Clovis, Permian basin, and the McKinney area.
In Lubbock, Midland and Permian Basin, Carpet Tech is collecting toys for Buckner.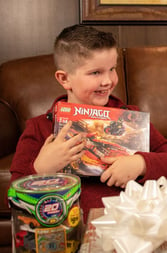 Buckner provides foster homes for children. Foster families live in Buckner-owned cottages, providing a consistent home environment for children who are in the state's custody and may have been abused, neglected, or abandoned.
"For years, the Carpet Tech toy drive has been a vital part of giving our children a warm, loving Christmas celebration each year," said Becky Robertson, Buckner Lubbock Ministry Engagement Coordinator.
The donated gifts are distributed to Buckner's foster families and are then left under the Christmas tree from "Santa" for the children. "These gifts offer a bit of Christmas magic for children who have not always or sometimes ever had this experience on Christmas morning," said Robertson.
In Clovis, NM, technicians are collecting toys for Hope Children's Home who are asking for items like books, boards games or gift cards for the older children and teens they serve. Customers in McKinney, Plano, Prosper and Frisco areas can donate toys for CASA of Collin County.
Carpet's Tech's Operations Officer Stephanie Henderson developed the toy drive over a decade ago and has seen tremendous growth, "We started this drive as a way to give back to the communities who has been so generous to Carpet Tech," she said. "Since we started the toy drive, we have been able to collect and donate thousands of toys."
Each holiday season, Carpet Tech customers are eager for the toy to drive because it is always tied to a generous BOGO offer for donating customers, said Henderson. "Customers who donate a new, unwrapped gift and buy a room of carpet cleaning, get a second room of carpet cleaning for free."
To participate in the troy drive, homeowners can can call Carpet Tech at 806-762-1500 or schedule a BOGO carpet cleaning with their toy donation here. Carpet Tech technicians will take toy donations when they come to clean.
Carpet Tech, a Lubbock, TX, based cleaning and restoration company has been serving residential and commercial customers for more than 25 years. Carpet Tech has grown by building relationships and serving our customers with excellence and integrity. With offices located in Lubbock, Amarillo, Midland, Odessa, Collin County, & Clovis, we are able to service the South Plains, Panhandle, the Greater DFW area, and Eastern New Mexico. Carpet Tech is the most recognized cleaning, disinfecting, and restoration company in the region.