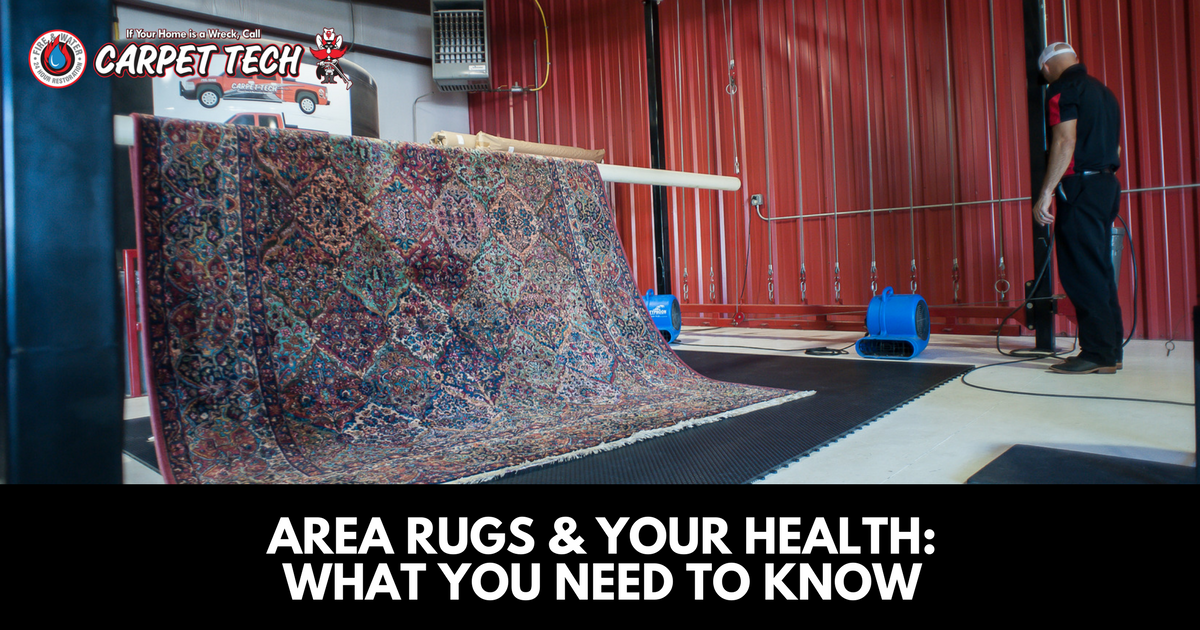 Just as it's important to do more than vacuum your carpet, it's important to professionally clean your area rugs, too. Area rugs of all shapes and sizes are made to hold large amounts of dirt and dust.
Your rugs act as a filter between the environment and the floor beneath them. While they are beautiful and serve a great purpose, they can be hazardous to your health if left unclean.
Bacteria & Mold
The dust that collects in your area rugs is capable of producing bacteria and mold that can be hazardous to your health. This danger only intensifies if you own pets.
Allergens
Allergens and dust mites thrive in mattresses, furniture, carpets, and rugs. These tiny insects feed on skin flakes and can trigger asthma or other allergy-related attacks.
Professional Rug Cleaning
We're not saying you need to immediately haul your home's area rugs to the dumpster or to replace them each year. Instead, keep your home healthy and your investment intact with a regular professional cleaning from Carpet Tech.
We utilize a number of cleaning methods specifically designed for your style of rug. Our methods range from steam and dry cleaning to dusting and submersion cleaning. Our state-of-the art rug cleaning facilities allow our technicians to follow a defined process and use specialized equipment to provide a thorough and effective cleaning.
A professional cleaning treatment for your area rug may involve the following steps:
Dusting
Removal of all dry soil and dust from the rug. Tight weaving on the back side of many area rugs prevents any dust from getting through to the floor. Instead, this dirt and dust packs into the rug. Before any water is applied, all dust must be removed.
Rug Bath
Depending on the fiber type and soiling of a particular rug, the Carpet Tech professionals will apply specific treatment. Some rugs are placed in a rug bath for up to 12 hours where technicians work with a flush wand to remove contaminants, odors, and stains.
Water Claw & Suction Wand
Once the water is drained from the rug bath, technicians work with specialized tools, such as a water claw or suction wand to remove any remaining contaminants and begin the drying process.
Drying
Rugs are then moved onto a dry pad and the suction wand is used once more to extract moisture. Finally, rugs are placed onto a drying rack and injected with hot, dry air to fully dry while maintaining the original shape.
When you leave your domestic or Oriental rug with a certified rug care specialist at Carpet Tech, you can rest assured that it's in good hands. Follow this link to get your free quote and to learn more about our pick-up and delivery service for professional area rug cleaning.